Scranton Child Custody Attorney
Safeguard Your Parental Rights Today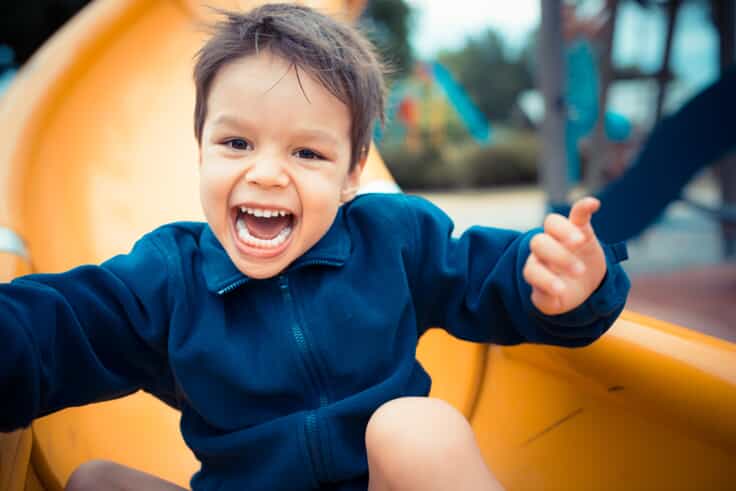 Negotiating the terms of a child custody agreement is one of the most difficult aspects of the divorce process. You and your spouse have a legal obligation to make decisions relating to visitation, child support, and other child custody issues specific to your case. Many parents struggle to make these decisions because they don't want to spend significant time away from their child. However, if parents fail to construct a fair and reasonable child custody agreement, the court may be forced to intervene and make determinations on their behalf.
If you want to safeguard your relationship with your child, contact the Scranton child custody lawyer at Rogan Law. Our attorney has over 30 years of legal experience and a comprehensive understanding of divorce and family law. By utilizing innovative negotiation techniques, we can help you develop a thorough child custody agreement that protects your right to maintain a healthy relationship with your child. If an agreement can't be reached through negotiation, our skilled litigator, Attorney Rogan, can also fiercely fight for your custody rights and legal objectives in court.
Contact our Scranton child custody lawyer at (570) 906-8532 to discover your legal options.
The "Best Interests of the Child"
Your child custody agreement incorporates many important decisions that can have a lasting impact on your child's well-being and emotional development. For this reason, Pennsylvania courts award child custody based on the "best interests of the child." This legal concept is meant to reflect the child's physical, emotional, mental, and developmental well-being. Essentially, the court reviews if each parent can provide the child with a safe, stable, and supportive environment.
Your parenting agreement needs to include:
The child's primary residence
A visitation schedule
Which parent(s) has the right to make legal and medical decisions for the child
How the plan may need to be modified as the child grows older
If the court accepts your parenting agreement, it will issue a child custody order that governs the allocation of custody and any visitation rights granted to the non-custodial parent. Pennsylvania courts recognize that parental contact is important for a child's emotional development. As such, the court typically grants "visitation rights" to non-custodial parents. Per the states statutes on domestic relations, visitation can mean: partial physical custody, shared physical custody, or supervised physical custody.
The court considers the following factors before making any child custody determinations:
The preferences of both parents
Which parent(s) can meet the child's needs and maintain a loving home
The physical and mental health of both parents and the child
The relationship the child has with each parent
Sibling and extended family relationships
Proximity of residences
The age of the child
The child's wishes
How the child may be affected by a change in home, school, or community
The risk of child abuse
Any history of drug or alcohol abuse in the family
Which parent can best provide for a child with special needs
Each parent's willingness to let the child maintain a healthy relationship with the other parent
You don't want to take any chances when it comes to making child custody determinations. At Rogan Law, we can represent your interests and legal objectives through each step of this complicated legal process. We can protect you from making any decisions or concessions that ultimately undermine your parental rights.
Over time, many decisions that are made during the divorce process may no longer reflect your child's best interests. After all, there is a great discrepancy between the needs of a child and the needs of a teenager. Fortunately, Pennsylvania law grants both parents the legal right to request a child custody modification. However, you're going to need an attorney to help you prove that the requested change benefits your child. No matter your child custody circumstances, our lawyer can represent your case!
Retain Experienced Legal Representation
We understand that this is an incredibly stressful and emotional time for you. At Rogan Law, we can safeguard your parental rights and ensure that your child's best interests are upheld both in and out of court. During your consultation, we can explore your personal circumstances, family dynamics, and overall legal objectives. With this knowledge, our child custody attorney can construct a comprehensive litigation strategy that truly achieves your legal goals.
Rogan Law can provide you with the legal representation and advocacy you deserve. Call our Scranton child custody lawyer at (570) 906-8532 to schedule a consultation.